FOR IMMEDIATE RELEASE
Boomerang Employee, David Miller, Returns to Crawford as Director of Project Development.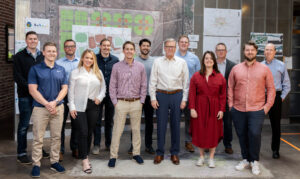 Kansas City, May 18th, 2022: Crawford Architects welcomes David Miller back to their team as Director of Project Development. David previously worked for Crawford from 2008 to 2010 and has now returned over a decade later bringing along fresh perspectives, lessons learned, and executive experience in developing and scaling emerging markets in the AEC industry. David has joined Crawford to further develop business strategies, help the firm expand in new markets, and develop thought leadership opportunities.
David brings 25+ years of both sports and life sciences facility experience from initial feasibility planning to design and construction. Working for companies like HOK and HERA, he has led teams throughout the United States and in the United Kingdom, always bringing a sense of collaboration and teamwork. David was most recently the National Discovery Practice Director at BSA LifeStructures, leading their sciences and technology group.
"We're glad David Miller is back at Crawford," said David Murphy, co-owner and senior principal of Crawford. "He brings impressive expertise in both sports and life sciences and will be an excellent thought leader for our firm as we continue to grow."
David is a published author and a seasoned speaker on topics such as the influence of design on productivity and performance, renovating and reimagining older facilities, and sustainability.
Crawford has seen exponential growth over the last few years and is excited about the additional leadership and strategy David will bring to the team.
"I'm very happy to be back, not only because of the friendships kept over the years but because of the kind of firm Crawford has always been," said David Miller. "They are visionaries, constantly collaborating and having fun coming up with innovations for great design. It makes for a great place to work."
Crawford is thrilled to have another boomerang employee rejoin the firm and believes David has been and will always be an integral part of the team.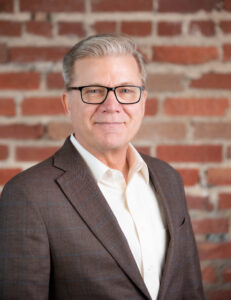 David Miller
Director | Project Development
david.miller@crawford-usa.com
---

CONTACT:
Crawford Architects
1801 McGee Street Suite 200
Kansas City, MO 64108
Dakota Miller Zinn
dmillerzinn@crawford-usa.com