Kansas City
1801 McGee St.
Suite 200
Kansas City, MO 64108
T+ 816 421 2640
F+ 816 421 2650
San Francisco
1212 Broadway Plaza
Suite 1
Walnut Creek, CA 94596
Honolulu
737 Bishop Street
Suite 2870
Honolulu, HI 96813
Los Angeles
1626 Ocean Park Blvd.
Santa Monica, CA 90405
San Diego
225 Broadway
Suite 1250
San Diego, CA 92101
Sydney
Suite 3.01, Level 3
80 Mount Street
North Sydney NSW 2060
T+ 61 2 9660 3644
F+ 61 2 9660 3622
crawford.com.au
Crawford is hiring collaborative and self-motivated professionals who want to leverage their talents and expertise to make an impact with our growing team. Whether you are a recent graduate or an experienced architect- we encourage you to consider all the possibilities a career with Crawford has to offer.
CURRENT OPENINGS
Professional Development & Contribution
At Crawford, we consider ourselves very fortunate to have some of the brightest and most creative minds walking our hallways and working in our offices. Our team is comprised of passionate collaborators and designers who work on innovative projects and developments world-wide.
Our studio environment inspires teamwork and fosters opportunities for professional growth. We provide a comprehensive onboarding process, a wide variety of mentoring opportunities, design reviews, lunch-and-learn programs, and peer-led skill development sessions.
Outside of working on incredible projects, you will be working alongside professionals who strive to make an impact and celebrate a spirit of collaboration. At Crawford, we wear multiple hats (and we like it that way).
We look for people who have the ambition to sit in the driver's seat and apply and develop their talents at the highest level. Crawford empowers you to make decisions while providing you with the right tools and guidance to do so- the perfect balance of entrepreneurship and growth.
Crawford Architects uses many 'mediums' in our design and documentation anchored by Building Information Modeling (BIM). We still sketch and hand-build models, but as we develop our BIM, we employ multiple software systems including Auto Desk-based platforms such as AutoCAD, Revit, and Sketchup plus Rhino, Grasshopper, Adobe Suite, Microsoft Suite, Apple Suite and more. Crawford Architects is an industry leader in Virtual Immersion and is quickly integrating AI based systems into our design, documentation, and representation.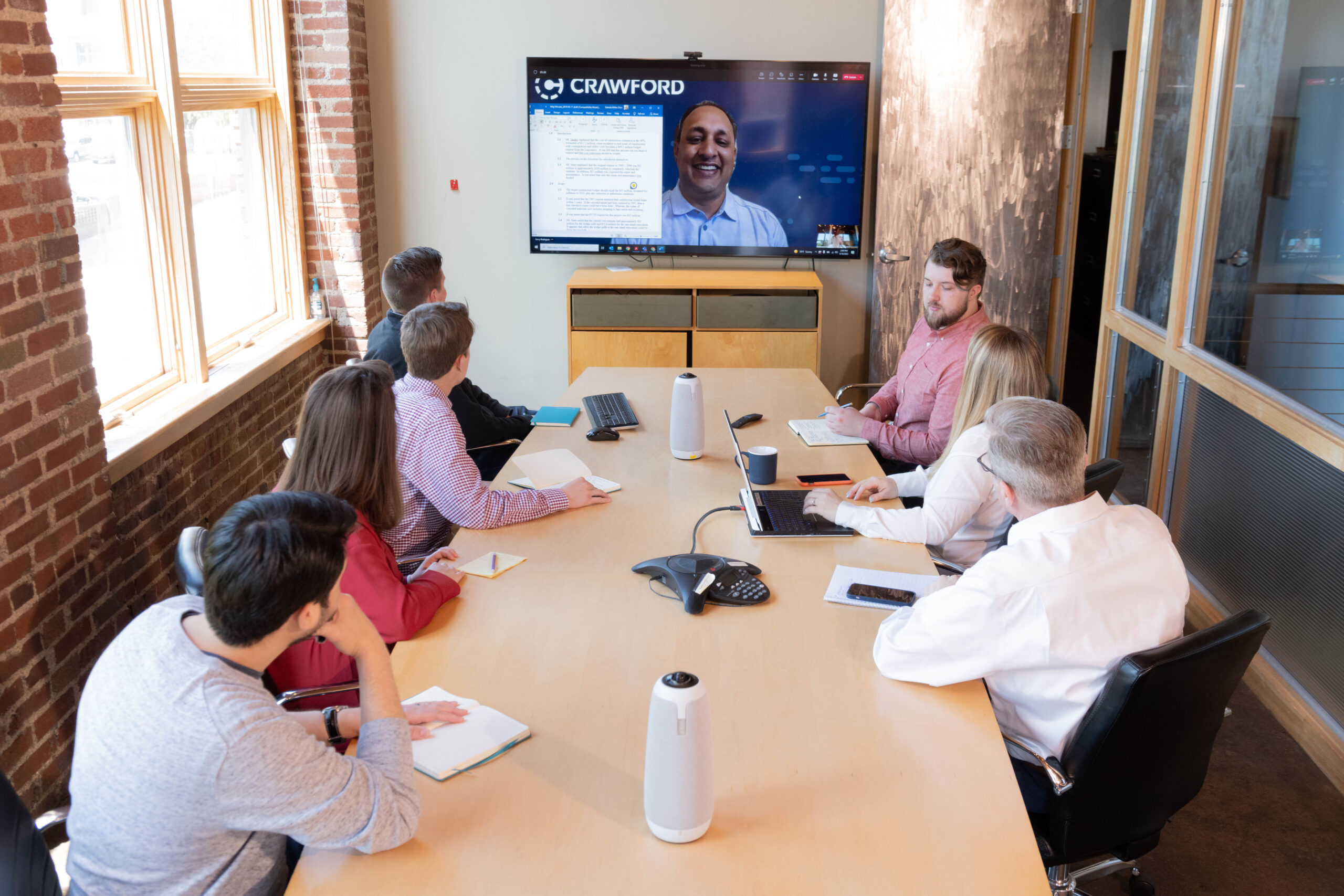 We're committed to integrating diversity and inclusion principles into our hiring, our design processes, and the communities we serve. We celebrate a culture of diversity in perspectives, backgrounds, and skills and believe in creating a space that is safe for all. This is our commitment to our employees and applicants for employment.
Crawford is an Equal Opportunity Employer. All qualified individuals are encouraged to apply, regardless of race, color, sex, gender identity, genetic information, religion, age, national origin, disability, protected veteran status, or sexual orientation.
Crawford Architects offers a competitive salary and benefits package to all full-time employees including a paid time off-model (PTO), health, dental, and vision insurance, supplemental insurance, 401k workplace savings plan, PTO, 10 paid holidays, "fun committee" events and outings, lunch and learns, and other office perks.
Get in Touch
Questions? We'd love to chat with you.
Better yet, come by for a cup of coffee!
CONTACT CRAWFORD