Aloha Team Community Day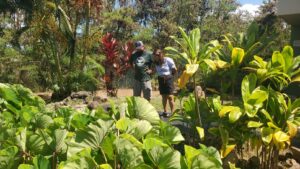 This year volunteers from the New Aloha Stadium Entertainment District (NASED) project team got together with Senator Misalucha to upgrade and beautify Gustav H. Webling Elementary School in Aiea, HI. The project was focused around upgrading the kindergarten playground by weed whacking the already impressive lo'i/aquaponics garden, mowing lawns, edging walkways, raking debris, and scrubbing the school stairwells that led to impressive 2nd-floor views of the Pearl Harbor to Leeward areas.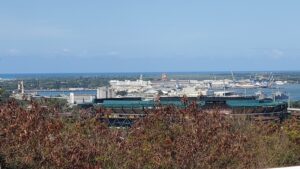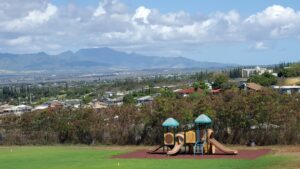 Many happy hands made for efficient work and led to extra time to talk-story with Senator Misalucha and her assistant over the Bentos.
Thank you to all the stadium, PSD, Crawford, and WT Partnership volunteers for turning this into a wonderful event.